SURJ Families #RaiseUpJustice Diverse Books Starter Kit
Here's a book list that will help you #RaiseUpJustice & #RaiseUpLove with your children and in your community. This list has been crowdsourced with the input of rad SURJ Families, Raising Race Conscious Children and friends from many of the communities featured in these books. We are are raising our children while talking about race and racism and teaching and modeling for them how we can stand up for and include all of our friends. Diverse books provide "mirrors and windows" that help kids see reflections of themselves in the world, and also to see and get to know the lives of people who are different from them. 

Check these books out from your library, or, when you buy a book off this list from Powell's (by clicking on the cover or book name), you support indy book stores and also contribute to the important work that SURJ does. Consider donating some of these books to your schools, libraries, congregations, daycares and anywhere where you want to help #RaiseUpJustice & #RaiseUpLove.


Our goal is to share a short list of books we love that create a starter kit for families and communities wanting to diversify their bookshelves. We want to get families excited about books that reflect the diverse and varied stories of our world. This list is broken up by 0-9 years old and 9-18 years (somewhat arbitrarily!) Many books reflect themes about organizing and taking action. Books that are marked 'softer' might be good choices to send to your niece and nephew to plant a seed if you think your conservative brother or sister (for example ;) wouldn't read them something that confronted race, power and privilege more directly. This was a fun and really difficult project - there are not enough diverse books out there, but the ones we have are so good & it was hard to choose! Please join the conversation in the Showing Up For Racial Justice (SURJ) Families Facebook group and suggest your favorites that we missed! Scroll to the bottom for more resources and book lists.
Books for children 0-9:*

Happy In Our Skin: (Many race and ethnicities, disability and body types). This is a perfect starter book to introduce naming race and differences with children.



Many Nations: An Alphabet of Native America: (Native Americans, softer) This book introduces many different Native American Nations and also includes Native people dressed in modern clothing, countering the impression that Native Americans don't exist anymore.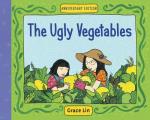 The Ugly Vegetables: (Chinese/Asian, celebrating difference, softer) 




My Princess Boy: (Black, trans, reacting to difference it is a soft story) 




Hannah Is My Name: (immigration, Asian, being undocumented) 




Pancho Rabbit and the Coyote: A Migrant's Tale: (border crossing, Latinx - uses an animal story to talk about scary elements of crossing the US/Mexico border in an age appropriate way) 


Golden Domes and Silver Lanterns: A Muslim Book of Colors: (Muslim, softer) 




The Hello Goodbye Window: (mixed race, child-grandparent relationships, softer)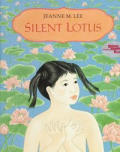 Silent Lotus: (Cambodian/Asian, disability, softer)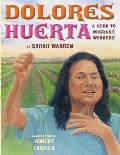 Dolores Huerta: (Latina, organizing)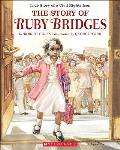 The Story of Ruby Bridges: (Black, civil rights action)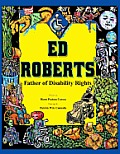 Ed Roberts: Father of Disability Rights: (Disability, organizing)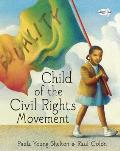 Child of the Civil Rights Movement: (African American, organizing, action) 





Separate is Never Equal: (Latinx, taking action, school segregation, solidarity of other racial groups)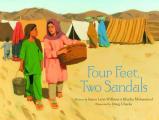 Four Feet, Two Sandals: (Muslim, refugees, poverty, friendship)
Older: 9-18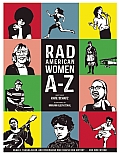 Rad American Women A-Z: (women, all race/ethnicities, LGBTQ, ok for young children too, they might be less interested though)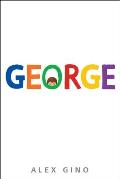 George: (trans, allyship)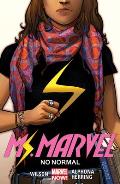 The New Ms. Marvel series: (Muslim characters, immigrants, some violence)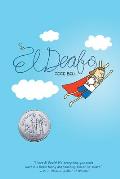 El Deafo: (Disability, friendships, older elementary to young adult, softer)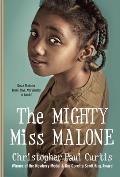 The Mighty Miss Malone: (African American. Depression era. Deals with loss of family members, racism and poverty.)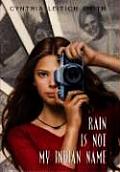 Rain is not My Indian Name: (Native American, urban Indian experience, mixed race, cross racial friendship, Black American Indians)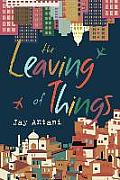 The Leaving of Things: (Indian/South Asian, first generation American experience)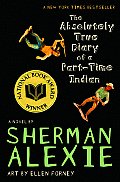 The Absolutely True Diary of a Part Time Indian: (Native American, banned book, life on the Rez and urban Indian experience) 










Shadowshaper: (Latina/Puerto Rican, body-positive)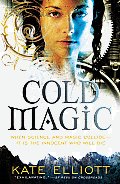 The Spiritwalker Trilogy: (Very mature - teens or older. Looks at race, class, the role of culture, features a matriarchal society, has steampunk themes)
More resources:
More book lists:
*Tip: If you want to check out the full book before you buy it, you can preview many of these books by looking them up on YouTube.
For other suggestions, email SURJFamilies@gmail.com or find us in the
Showing Up for Racial Justice (SURJ) Families Facebook
group. Thanks to Rebecca Bernstein, Zoe Williams, Jessica Lehman, Katrina Goldsaito, Ali Collins, Coleen Murphy, Rebecca Frederick & Julie Roberts-Phung for helping to develop this list.
Do you like this post?